Interior styling and spaces

Open up to an
urban seascape

Step inside a home
to savour
The Isles invites you into sheltered courtyards and relaxed living retreats, where each residence has been intelligently designed with beautifully crafted angles.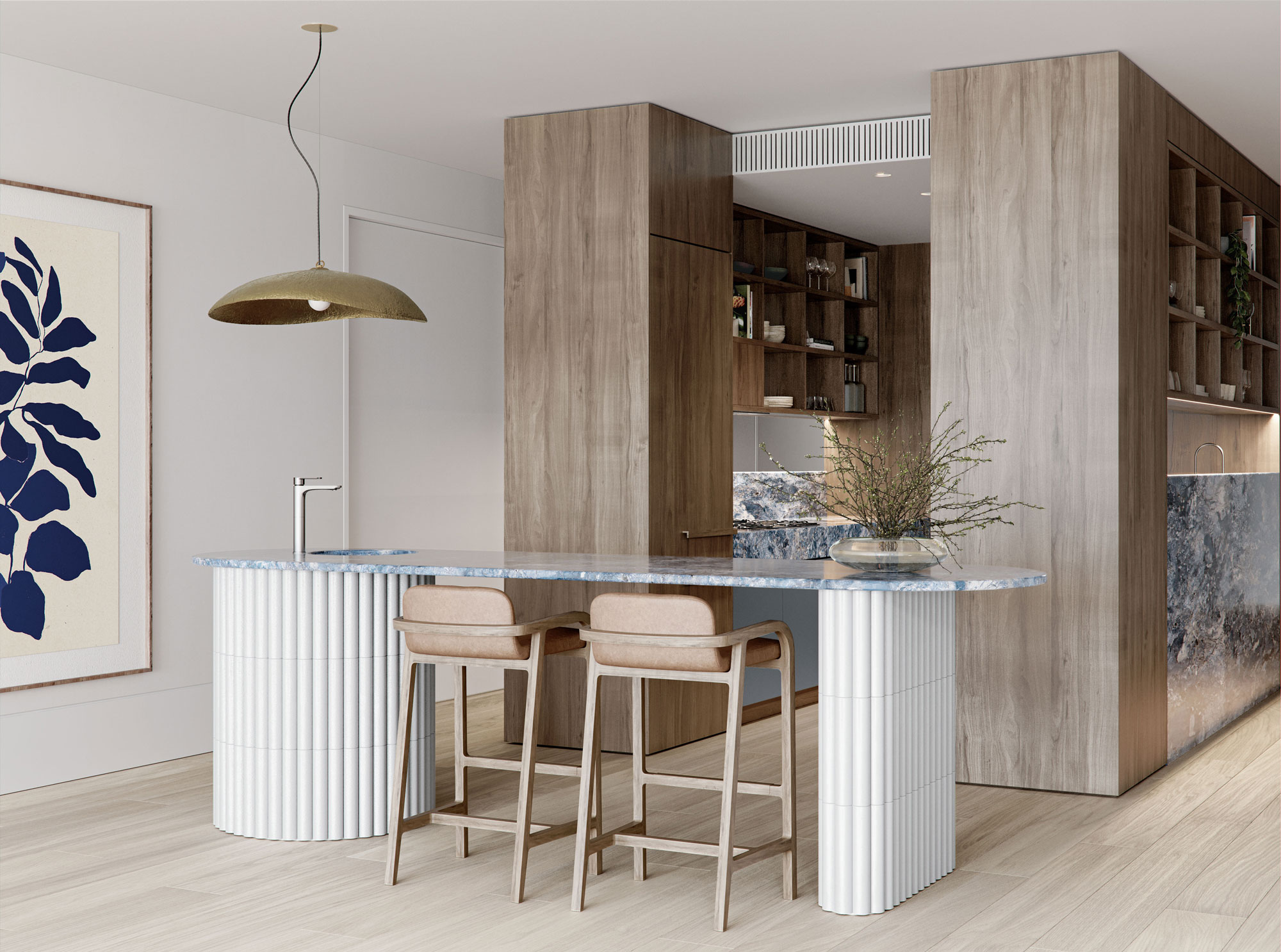 Rich textures and
traditions in the
heart of your home
Expanses of blue marble and the richness of walnut centre a full-size entertainer's kitchen and pantry that looks out over the island heart of your home.
Ready to
entertain
Free-flowing living and dining opens out to sweeping balconies and city vistas. Perfect for early mornings alone and al fresco evenings in company.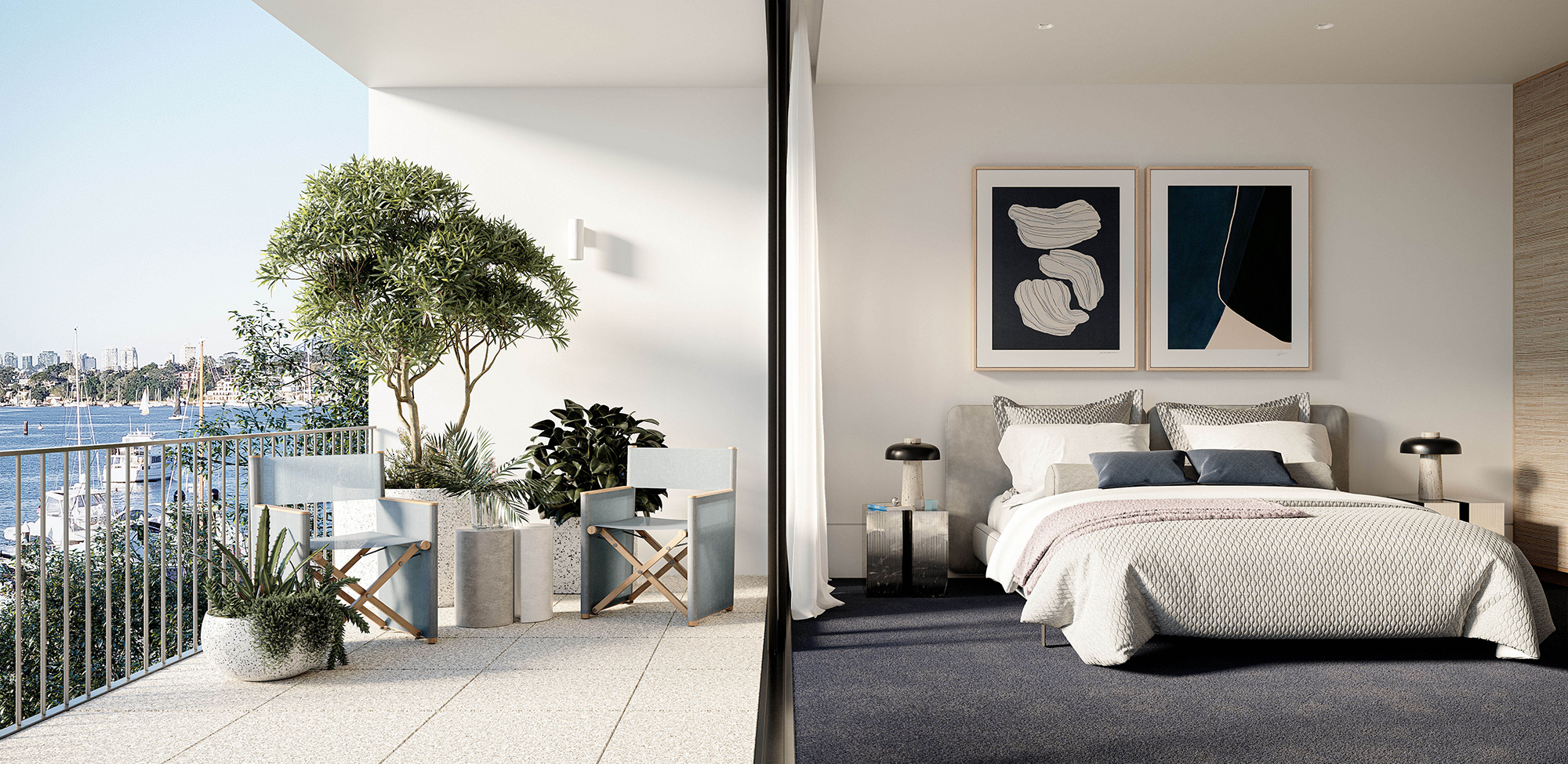 Let the sound
of lapping waves
soothe your sleep
Sophisticated layering and tactile features blend character and comfort in open, harbour-facing master suites, while second and third bedrooms offer an air of calm retreat.

DAILY RITUALS
MADE NEW
Deep baths, rich marbles and softly fluted ceramics meet views framed in green. The Isles' bathrooms and ensuites are spaces to unwind, renew and refresh.